Crinkle Washers
Crinkle Washers are a pre-loading and spacing component designed to provide multiple points of contact for increased stability. Here at Wentins, we have a selection of crinkle washers perfectly suited for your needs, that are crafted with A2 Stainless Steel.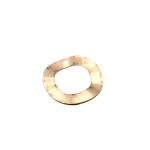 Crinkle Washer | Stainless Steel | Available Sizes
Crinkle Washers are a component designed for pre-loading and spacing, to improve the numb...
From

£0.01

ex VAT
View Details