Nails
Get the right nail for the right job. Suitable for all your construction and DIY projects. We stock clout nails, panel-pin nails, round wire nails, annular ring nails and Firmahold/Collated nails. Trade and DIY welcome. If you're not sure which is the best type of nail for the job, give us a call for expert advice.
Order any quantity for UK-wide delivery, or buy in our Yeovil store.
Featured Brands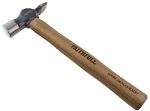 Faithfull Joiners Hammer
Faithfull Joiners Hamm | 16oz | FAIJWH16 (454g) Genuine American Hickory comf...
£16.56

ex VAT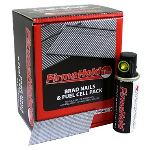 Firmahold | BG16 | Straight Brad Nails | Galvanised
Galvanised 16 Gauge Straight Galvanised Brad Nails, suitable for use in cordless & pn...
From

£11.99

ex VAT
View Details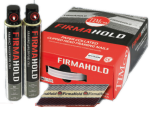 Firmahold | CPLT | Ring Galv Plus CHD | Collated Nails
PLEASE NOTE: 90MM SIZE ONLY AVAILABLE IN SMOOTH, CAN ORDER IN PART RING SHANK ON REQUEST...
From

£30.00

ex VAT
View Details