Nails
Looking to get the right nail for the right job? Then look no further! Our range of nails are suitable to fit all your construction and DIY projects, from building furniture or just simply hanging a frame. We stock clout nails, panel-pin nails, round wire nails and annular ring nails.
Clout Nail- a relatively short nail with a flat head used to attaching sheet material to wooden frames or sheet
Panel-Pin Nail- fine gauge nails for undertaking delicate woodworking jobs
Round Wire Nail- mostly used for rough carpentry where appearance is not important but strength is essential
Annular ring Nail- These nails are typically used in softer woods
Here at Wentins we take pride in our one to one million experience. This means you can select the exact amount of fixings/fastenings/screws/nuts/bolts you require, resulting in no wasting money on large packs and having unneeded screws lying about.
Available for Next Day Delivery and Click and Collect from our Yeovil, Somerset store.
Can't find what you're looking for? Call us on 01935 432744 to speak to one of our friendly, knowledgeable staff members!
Featured Brands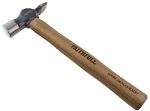 Faithfull Joiners Hammer
Faithfull Joiners Hamm | 16oz | FAIJWH16 (454g) Genuine American Hickory comf...
£16.75

ex VAT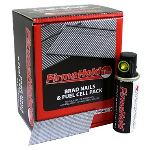 Firmahold | BG16 | Straight Brad Nails | Galvanised
Galvanised 16 Gauge Straight Galvanised Brad Nails, suitable for use in cordless & pn...
From

£12.18

ex VAT
View Details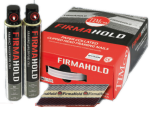 Firmahold | CPLT | Ring Galv Plus CHD | Collated Nails
PLEASE NOTE: 90MM SIZE ONLY AVAILABLE IN SMOOTH, CAN ORDER IN PART RING SHANK ON REQUEST...
From

£30.48

ex VAT
View Details