PRODUCT DESCRIPTION
Through bolt anchor for non-cracked concrete, ETA approved quality anchor for standard applications. Option 7 approved anchor.
The torque controlled AWA Throughbolt is a zinc plated high performance anchor for use in non-cracked concrete and structural applications such as:
Columns
Guard rails
Façades
Staircases
Silo installation
Machines
Cantilever beams
FEATURES:
Medium to High Performance
Wide Range Of Sizes
Fast And Secure Installation
Through Fixing
Three way Expansion Sleeve
Zinc Plated Min. 5µm
Reaction To Fire Class A1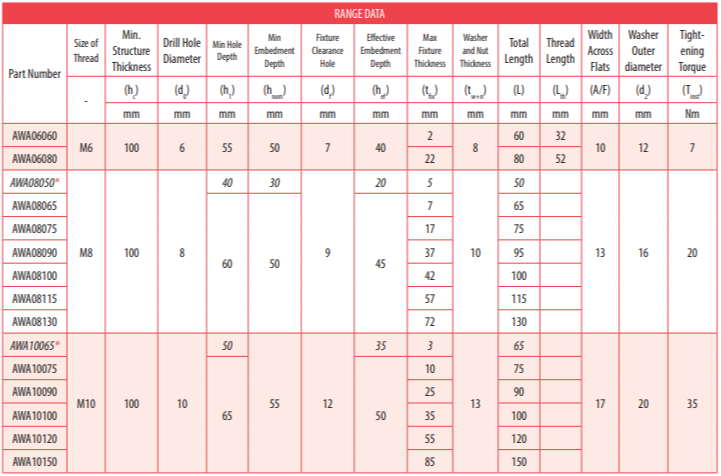 Be the first to review this product.