SIP Industrial | Air Compressors
An air compressor can be used to power a variety of jobs, such as operating a nail gun in a workshop or at home, but most commonly are used to inflate tyres. The size of the tank will determine how much air is stored and therefore how long it will run so if you are dealing with big tyres or tools that require a high volume of air for longer, then you should consider a larger tank.
Direct drive and belt-driven air compressors from SIP Industrial Products. Shop for 24 litre, 50 litre, 100 litre and heavy duty 150 litre air compressors.
Available for Next Day Delivery or Click and Collect from our Yeovil, Somerset store.
Do you require assitance? or need expert advice? Call us on 01935 432744 to speak to one of our experienced staff members!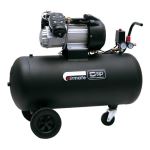 SIP | 100 Litre Air Compressor | TN3/100-D | 05299
The SIP TN3/100-D is a direct drive compressor fitted with an aluminium V-Twin pump, eff...
£307.20

ex VAT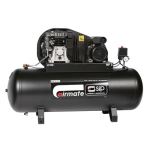 SIP | 150 Litre Air Compressor | 3HP/150-SRB | 06290
The SIP 3HP/150-SRB is a belt-driven compressor featuring a heavy-duty pump for reliable...
£481.44

ex VAT
View Details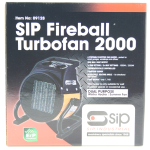 SIP Fireball Turbofan 2000
SIP fireball turbofan 2000 Aportable electric fan heater- perfect for small garages,...
£24.40

ex VAT
View Details