Glue Guns & Glue Sticks
Keep everything stuck together with our selection of hot glue guns and glue sticks, stocked with the highest quality products to make sure you never have to glue something twice! Our guns are lightweight and extremely easy to use and only take a maximum of 5 minutes to heat up! This means if you ever need to do a quick stick together, it really will be quick! Our glue guns are compatible with sticking and joining timber, metal, general wood jobs etc, making them perfect for carpenters, joiners and tradesmen.
Available for Next Day Delivery or Click and Collect from our Yeovil, Somerset store.
Can't find what you're looking for? Call us on 01935 432744
Featured Brands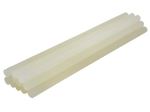 Arrow All Purpose Glue Sticks | 12MM | Pack of 12 | ARRAP10
A 12 pack of all purpose glue sticks for ceramics, leather, woodworking, canvas, cardboard...
£9.22

ex VAT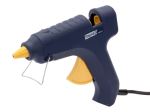 Rapid Multi Purpose Glue Gun | 12MM Glue Sticks | RPDEG111
This lightweight and easy to use glue gun is perfect for DIY jobs and easy repairs around ...
£29.25

ex VAT